"
We're extremely grateful for the kind words left by our clients.
"
To ensure we achieve the desired outcomes for each project, we work closely with those who chose to utilise our services.
" We would like to say a huge thank you to you all!"
Professionalism, Quality, Responsiveness, Value

I can not recommend CodeMash highly enough. Our General Practice needed a 'revamp' of the business website, social media and a continuance of on going maintenance and website alerts for patients.
I was referred to CM and the service we received from the very start to finish was nothing but professional, reliable, detailed and straight out FANTASIC!! As I am not skilled in this area, I was amazed by how stress free and easy this whole process was, which made my life easier to deal with my normal day to day agendas.
All of our needs were heard and met and I was blown away when seeing the progress stages of work.
CodeMash, Thank you again and keep up the outstanding work and service in which you provide 🙂
Tara Elland
PRACTICE MANAGER
Virginia & Heritage Medical Centres
The ability to decipher the idea in my head and then to make it a reality is no easy task but Tim's patience and passion for what he does came through in spades.
CodeMash gave me a website that far exceeded my expectations and not being computer savvy myself, the ongoing support I need to maintain it.
His partner Skai created a Logo I'm proud to develop as part of my brand.
Very happy and highly recommend this service.
Simon Tree
OWNER/OPERATOR
Getta-Grip
The guys from CodeMash not only designed and built an outstanding website for me, but they also done the awesome branding of my business – Smokey Uppercuts.
We sat down together, discussed what it is my business is all about, went through some ideas and Tim & Skai got to work. The end result? AMAZING! The website, branding, logo, menus, banners are all of top quality and represent my food perfectly.
I could not be more satisfied with their services! They are professional, efficient, great value & most importantly they produce results.
From the moment I began marketing my business with their guidance and began selling my products to the Whyalla community I seen the results of their hard work instantly.
I highly recommend you use them if you are serious about your business. My results speak for themselves! If you're starting out or an established business needing a refresh, hit them up!
Dylan Laherstorfer
OWNER/OPERATOR
Smokey Uppercuts
Tim from Codemash built our website with creative proficiency and delivered a quality product.
The new site is bright, modern, and easy to navigate.
Tim was very supportive during the transition from our old website to our new site and every request was followed through professionally.
Liz Hanna
QUALITY MANAGER
Whyalla Aged Care
Absolutely unwavering in their objective to meet our needs.
Fast, friendly, professional in every aspect. Great advice, and great value at every step, along with fantastic communication & brilliant talent on offer.
Tim & Skai, over the moon guys, thank you!!!
Jase Tatchell
OWNER/DIRECTOR
Mine Spec Industries
For our unique business Tim understood exactly what we were looking for. Very easy to work with. Very patient and we are so happy with our end product.

His attention to detail and work ethic is outstanding. We Can't Thankyou enough for our beautiful website!!!!
Gabrielle Coulthard
JOINT OWNER/OPERATOR
Wadna
What fantastic service Tim has done for us!
From the first point of contact you have been very supportive in helping us regain our domain name and building a new website, your knowledge when it comes to online media has been second to none and I cant thank you enough for your support and service.
HIGHLY RECOMMENDED without a doubt..
Christa White
JOINT OWNER/OPERATOR
Whyalla Foreshore Marine
Tim recently created the most amazing website for my business- Anns Florist. From the initial consult to the building and completion of my site Tim was so helpful and understood what I wanted straight away without me even having to describe it.
My website is better than I could have ever imagined, professional and easy for my customers to use. I highly recommend Tim and Skai if you want to gain further professional business success, worth their weight in gold.
Thank you guys I still cannot believe how lucky I am
Alicia Wilson
OWNER/OPERATOR
Ann's Florist – Flowers By Alicia
Thanks to Tim Gilbert from CodeMash for building our new website, his creativity and patience have resulted in showcasing the centre moving forward with internet information and online bookings now available.
Thanks once again Tim
Bet Henderson
Chairperson
Whyalla Road Safety Centre
A massive thank you to the Codemash team.
Tim has whipped up a quick little page for our platform.
Seriously a ton of effort has gone into this and we feel it looks great and represents our brand perfectly.
Kirk Abrahamson
OWNER / OPERATOR
Vehicle Driveability Solutions
Absolutely blown away by the professionalism, dedication and creativity, that was put into my website!!
They were amazing to work with and I am overwhelmed with the end result! It exceeded my expectations! I now have a beautiful space to advertise my art, for all the world to see!
I will be recommending CodeMash to EVERYONE! Thanks again for such an amazing job!
Lani Green
PORTRAIT ARTIST
Lani's Portraits
Tim at CodeMash totally understood our requirements when it came to The Rotary Club of Whyalla Norrie and The Whyalla Surf Lifesaving Clubs websites.
Tim ensures the sites are up to date with enhances and maintenance required.
Phil Zubrinich
TREASURER & ROTARIAN
Whyalla Surf Life Saving Club
The Rotary Club of Whyalla Norrie
Tim and Skai recently created an amazing website and Facebook page for Whyalla Funeral Services.
We have had so many positive comments from the community.
From the very beginning when planning and designing the website and Facebook page.
Tim and Skai's professionalism and dedication made the whole process a very positive one.
They have been a pleasure to work with and have provided continued support and help to us which we are truly grateful for.
We would highly recommend CodeMash to anyone.
Gary Rawlings
OWNER/OPERATOR
Whyalla Funeral Services
I am using this company for my small business and I cannot thank them enough for what they are doing!!
So incredibly talented Great job Tim and Skai!!!
Karen Cresshull
OWNER
Speech On Eyre
If you don't want to rip your hair out trying to build your own website (this was me) then you should definitely get professional help!
Working with Tim Gilbert at CodeMash has been a FUN and enjoyable experience, and the end result has been amazing. 😃
I'd been procrastinating on building a website myself so finally decided to bite the bullet and get a pro to help me.
I'm so glad I stumbled upon Tim (after working with his wife Skai Skorup-Matthews for professional photography – they both work from the same studio which is handy as. Skai always make me coffee when I go there which is an excellent touch too 🙂
11/10 recommend working with Tim for your website goals
Daniel Marshall
OWNER
Daniel Marshall Coaching
Couldn't be happier with the professionalism and energy that Tim brought to revamping our new site.
The look and feel of the site is fresh and modern, Tim's ideas and design concepts have simplified the flow of the site giving it better direction and focus.
Being able to drop in and sit next to Tim and work with him during the design process was invaluable.
Thanks Codemash
Darren Hoffman
CHAIRPERSON
Whyalla Basketball Association
Big thankyou to Tim from CodeMash – Website Specialists for his professional approach and assistance.
This has been quite a challenge and months of work behind the scenes gathering information and documenting our businesses.
We now have a social media presence to lead us into the future.
David James
OWNER / OPERATOR
Whyalla Cake Supplies
JOIN OUR GROWING LIST OF SATISFIED CLIENTS TODAY
Safe Work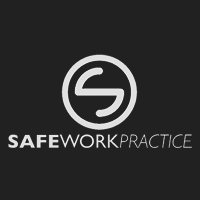 King Training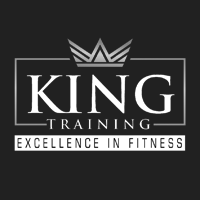 EquipT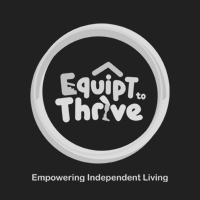 wba
rc
prime health
kindred
gsd
gettagrip
environ
cti solar
anns florist
smokey uppercuts
bitwaves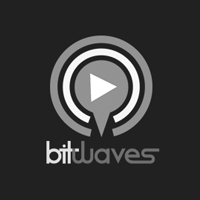 whyalla aged care
tickled ink
wtps
minespec
lani green
whyalla high
earthwalk
iron knob
deep blue
speech on eyre
whyalla funeral services
whyalla foreshore marine
aussie outdoors
whyalla cake supplies
Surf life
daniel marshall
the green economy
rotary