" We'll build you a website to suit your needs & liaise with you through every step of the project!"
great value
We build websites for all types of businesses & organisations. Because all circumstances are vastly different, we like to meet with you to discuss your needs and develop a proposal based on your requirements.  
There is no such thing as a 'one price fits all'.  We build websites that work for you, not against you!
IN HOUSE GRAPHIC DESIGNER & PROFESSIONAL PHOTOGRAPHER
We also own & Operate SA based Tickled Ink Design & Print and Earthwalk Photography. You can call on our expertise to give you the professional finishing touches over your competitors. We don't need to outsource anything, your mind will be at ease knowing that all work is done by the same friendly faces.
SOCIAL MEDIA INTEGRATION
Social media is huge -massive in fact!  You must have at least one social media channel to interact with your customers or you will simply go missing along with your sales. We pair social media with your website and in turn bring people to you!
RESPONSIVE DESIGN
Today, more than 75% of the time websites are viewed on mobile phones. This makes it imperative that your website is designed so it is responsive and changes to appear the best it can on different devices. All of our websites incorporate this feature so your customers can experience your website on any device they wish;
be it a PC, laptop, tablet or phone!
GOOGLE FRIENDLY
Search Engine Optimisation (or SEO as it's more commonly known) is an important aspect of your website that is unseen- it's hidden in the code that is written to build your site. In a sense it calls out to Google and other search engines to tell them where your website is. With no SEO, your website won't show up when someone searches for it! We'll sort that out so your customers will find you when they're looking for you.
ONGOING SUPPORT
We're here for the long haul, and we pride ourselves on our support. We manage the ongoing maintenance of every website we build, such as updating the software to keep your website running smoothly. At the end of each month we'll send you a report to show you what we've done!
" We only build web sites that boost the credibility of your business; let's be honest- we all cringe and buy elsewhere when we come across a 'home-made' website."
Q. Why choose CodeMash?
WE ARE IN THE KNOW

We understand the internet & it's place in marketing. What this means for you is your online profile will bolstered dramatically.
WE'RE YOUR ALL-IN-ONE

We have an in-house web designer, graphic designer & professional photographer so we don't need to outsource any third parties.
WE'LL HOST YOUR WEBSITE

We will build your site and host it on our own servers located in Sydney, meaning your site will be quick, and your customers won't have to wait.
WE maintain all websites we build

All websites are built with software packages that are needing be updated on a daily basis.  We take care of this for you!  Along with daily virus & malware scanning, intrusion detection, website downtime monitoring and monthly emailed reports, you can rest easy knowing your investment is being looked after.
Q. What are the benefits of a website?
CREDIBILTY & IMAGE

All customers search the internet for information before purchasing. If you only have a Facebook page, potential customers will likely choose your competitors that have a professional website as they are comfortable buying from a reputable/ credible looking business. On that note, a website that is not professional will reflect poorly on your business as a whole. A 'home-made' website WILL do more damage than good.
INFLUENCE

A website is an interactive brochure. Thousands of people may view your website, so it's important that you use your website educate your customers and influence their decisions.
SHOW PRIDE

You can showcase your top products or share your best work on your website. Experience that warm, fuzzy feeling as people recognize your work.
SAVE YOUR MONEY

A website is a very cost-effective way to advertise. It's available 24/7 and you can be advertising what you want to on it. Having a FAQ on your site can save you time answering phone calls and fast track sales.
TARGET A WIDER MARKET

If you run a traditional 'bricks & mortar store' you can expand your sales from a local demographic to global one! If you are a home based business, gain consumer confidence and have your own professional website bring in many more sales.
TRUSTWORTHY EMAIL ADDRESS

You might still be attached to your badboytim@hotmail.com email address, but it's drastically limiting your sales. With your website, you can have multiple, professional email addresses that actually resonate with customers.
Q. Why do I need a website if I have a Facebook Page?
CREDIBILTY

This goes back to the credibilty of your business. If you only have a Facebook page, potential customers will choose your competitors that also have a great website. Set yourself apart form the backyard business only Facebook page and gain real credibility.

IMAGE

A Facebook page allows you to change your logo image and add a few more, but is very restrictive in what you can actually do to set yourself apart from your competitors.

SUCCESS

The most successful online presence incorporates social media avenues such as Facebook into your website. Facebook for example, is as important as your own website. Where it lacks in credibility it excels in interaction with your customers.

We will show you how to successfully integrate social media into your website to grow your business- faster!
Professionalism, Quality, Responsiveness, Value

I can not recommend CodeMash highly enough. Our General Practice needed a 'revamp' of the business website, social media and a continuance of on going maintenance and website alerts for patients.
I was referred to CM and the service we received from the very start to finish was nothing but professional, reliable, detailed and straight out FANTASIC!! As I am not skilled in this area, I was amazed by how stress free and easy this whole process was, which made my life easier to deal with my normal day to day agendas.
All of our needs were heard and met and I was blown away when seeing the progress stages of work.
CodeMash, Thank you again and keep up the outstanding work and service in which you provide 🙂
Tara Elland
PRACTICE MANAGER
Virginia & Heritage Medical Centres

Tim recently created the most amazing website for my business- Ann's Florist. From the initial consult to the building and completion of my site Tim was so helpful and understood what I wanted straight away without me even having to describe it.
My website is better than I could have ever imagined, professional and easy for my customers to use. I highly recommend Tim and Skai if you want to gain further professional business success, worth their weight in gold.
Thank you guys I still cannot believe how lucky I am
Alicia Wilson
OWNER/OPERATOR
Ann's Florist - Flowers By Alicia
Tim and Skai recently created an amazing website and Facebook page for Whyalla Funeral Services.
We have had so many positive comments from the community.
From the very beginning when planning and designing the website and Facebook page.
Tim and Skai's professionalism and dedication made the whole process a very positive one.
They have been a pleasure to work with and have provided continued support and help to us which we are truly grateful for.
We would highly recommend CodeMash to anyone.
Gary Rawlings
OWNER/OPERATOR
Whyalla Funeral Services
The guys from CodeMash not only designed and built an outstanding website for me, but they also done the awesome branding of my business - Smokey Uppercuts.
We sat down together, discussed what it is my business is all about, went through some ideas and Tim & Skai got to work. The end result? AMAZING! The website, branding, logo, menus, banners are all of top quality and represent my food perfectly.
I could not be more satisfied with their services! They are professional, efficient, great value & most importantly they produce results.
From the moment I began marketing my business with their guidance and began selling my products to the Whyalla community I seen the results of their hard work instantly.
I highly recommend you use them if you are serious about your business. My results speak for themselves! If you're starting out or an established business needing a refresh, hit them up!
Dylan Laherstorfer
OWNER/OPERATOR
Smokey Uppercuts
JOIN OUR GROWING LIST OF SATISFIED CLIENTS TODAY
Safe Work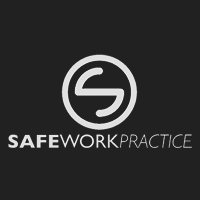 King Training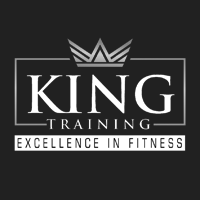 EquipT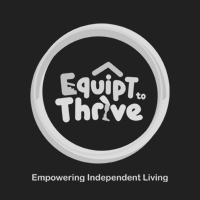 wba
rc
prime health
kindred
gsd
gettagrip
environ
cti solar
anns florist
smokey uppercuts
bitwaves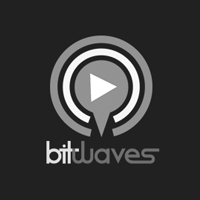 whyalla aged care
tickled ink
wtps
minespec
lani green
whyalla high
earthwalk
iron knob
deep blue
speech on eyre
whyalla funeral services
whyalla foreshore marine
aussie outdoors
whyalla cake supplies
Surf life
daniel marshall
the green economy
rotary